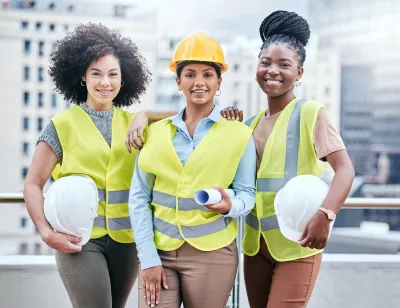 Safeguarding Your Projects: Subcontractor Insurance in Houston, Harris County, TX
Tailored Protection
In the bustling construction landscape of Houston, Harris County, TX, your subcontracting business needs insurance that's as dynamic as your projects. TWFG Khan Contractor Services provides just that!
Risk Management
With risks around every corner, we at TWFG Khan Contractor Services are here with 713-388-6681 to help you manage them, ensuring your projects are always on track.
Business Growth
Secure your business's future in Houston, Harris County, TX. Our subcontractor insurance solutions are designed to help your business expand with confidence.
Why Subcontractor Insurance?
As a subcontractor in Houston, Harris County, TX, you're the backbone of construction projects. But with this critical role comes significant risks. From on-site accidents to contractual liabilities, subcontractor insurance from TWFG Khan Contractor Services is your safety net.
What's Covered?
Our subcontractor insurance in Houston, Harris County, TX can safeguard you against a range of incidents:
Property Damage: Coverage for accidental damage to property during your work.
Bodily Injury: Protection in case of injuries to clients or third parties on-site.
Equipment and Tools: Security for your valuable tools and machinery.
Contractual Liabilities: Coverage for legal liabilities arising from contractual obligations.
Worker's Compensation: Essential if you have employees, covering them in case of work-related injuries.
Real-World Scenarios
Imagine you're working on a high-profile building in Houston, Harris County, TX, and an accident causes significant property damage. Or, a piece of equipment fails, leading to a delay in project completion. These are not just scenarios; they're real risks that can happen. With our insurance, you're prepared for whatever comes your way.
Why Choose TWFG Khan Contractor Services?
In the competitive world of subcontracting in Houston, Harris County, TX, choosing the right insurance partner is crucial. Here's why TWFG Khan Contractor Services is your best bet:
Local Insights: Our deep understanding of Houston, Harris County, TX's market helps us provide coverage that's just right for your needs.
Personalized Service: At TWFG Khan Contractor Services, we put you first. Reach out to us at 713-388-6681 for service that's as reliable as your work.
Flexible Policies: We offer insurance solutions that can adapt to your growing business needs.
Get Started Today
Don't let risks derail your projects in Houston, Harris County, TX. Protect your business with the right subcontractor insurance. Call us at 713-388-6681 or fill out our online quote request form. Partner with TWFG Khan Contractor Services and build a secure foundation for your business.